Trembling Leaves Apartments is affordable family housing.
Located near Idewild Park, Trembling Leaves Apartments consist of 18 2-bedroom units and 9 1-bedroom units. Within a dozen blocks of downtown Reno, this complex is convenient for downtown service sector employees.
Amenities
Free Wi-Fi Internet
Central Air conditioning
Keyed access to building for tenants
Electronic intercom system in each unit to control entry into the
building
24-hour security video surveillance
Assigned off-street parking
On-site laundry rooms
Private Balcony or patio
This is low income housing
Families desiring to live at Trembling Leaves Apartments must meet income guidelines set by the Washoe County Home Consortium (HOME FUNDS). Annual income may not exceed 50% of Area Median Income.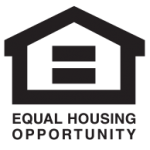 Trembling Leaves is an Equal Housing Opportunity provider.
Contact Information
Trembling Leaves Apartments
115 Booth Street, Reno, NV 89509
Phone: (775) 337-9155 x102
Fax: (775) 980-2339