Juniper Village is apartment living in Reno.
Juniper Village is a newly constructed property that opened its doors in April of 2015. This brand new complex features 20 1-bedroom apartments and 21 2-bedroom apartments and is located close to local businesses and conveniently located near freeway access and bus routes.
Amenities
Free Wi-Fi internet
Energy Star® appliances
Elevator access to all three floors
Community room with access to library, computer station, gym, TV, and gaming system.
Tot-lot playground
BBQ and Horseshoe pits
Gated access
24-hour security video surveillance
On-site laundry facility
This is low income housing
Families and individuals desiring to live at Juniper Village must meet income guidelines set by the Washoe County HOME Consortium and Section 42 Guidelines. Annual income may not exceed 40% of Area Median Income.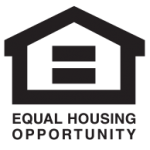 Juniper Village is an Equal Housing Opportunity provider.
Contact Information
Juniper Village
525 Morrill Avenue, Reno, NV 89512
Phone (775) 337-9155 ext. 112
Fax: (775) 562-4197