Autumn Village is an affordable family housing complex.
There are 21 one-bedroom and 22 two-bedroom energy efficient units.
Amenities
Energy Star®  appliances including dishwasher, refrigerator, range oven, and heating/cooling equipment
Each unit is accessible and adaptable
All units include Free Wi-Fi internet
Private balcony or patio
On-Site laundry
Community bldg. with access to a library, business center and computer lab
Property is secured with parameter fencing and security access gates
24-hour security video surveillance
Picnic area with BBQ and accessible bench space
Tot-lot playground with a tether ball court
Covered Parking
Close to bus routes, shopping, restaurants & business districts.
Tenants residing at Autumn Village will have access to the semi-monthly food pantry at Cottonwood Village (4 blocks away), also managed by NNCH.
This is low income housing
Individuals and families desiring to live at Autumn Village must meet maximum income guidelines and requirements set by the Section 1602 Exchange Program and Washoe County HOME Program.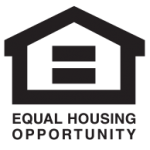 Autumn Village is an Equal Housing Opportunity provider.
Contact Information
Autumn Village
195 Gentry Way, Reno, NV 89502
Phone: (775) 337-9155 x106
Fax: (775) 980-2338