C Street Apartments is affordable housing.
Located near the downtown Sparks area, C Street Apartments consist of 3 one-bedroom units and 1 two-bedroom unit. This complex is within walking distance to the downtown Sparks area and is ideal for those who wish to be close to many city activities and services.
Amenities
On bus routes
Close to downtown Sparks
Washer/dryer hookups
This is low income housing
People desiring to live at C Street Apartments must meet income guidelines and requirements set  by the section 42 Tax Credit Program and the Washoe County HOME Program. Annual income may not exceed 50% of Area Median Income.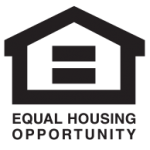 C Street Apartments is an Equal Housing Opportunity provider.
Contact Information
121 C Street, Sparks, NV 89431
Phone: (775) 337-9155 x110
Fax: (775) 562-4195