El Centro is permanent housing for homeless individuals.
A Motel conversion located in downtown Reno designed as single room occupancy for the homeless. 22 of the 26 units are subsidized by the HUD RAD program and set the tenants' rent at 30% of their gross annual income thus insuring affordability for single adults in the downtown area.
Amenities
Electric, Gas, Sewer, Water, Trash
& Community WIFI included in rent
Furnished with Bed, TV and seating area
Access to food bank
Energy Star® appliances
Outdoor courtyard and patio area
Secured building
24-hour security video surveillance
1 Laundry facility per floor
Office and library
This is low income housing
El Centro provides 26 units of housing set aside for chronic homeless, with a priority to house homeless veterans. Individuals desiring to live at El Centro must meet income guidelines set by the HUD and LIHTC programs. Annual income may not exceed 30% of the Area Median Income.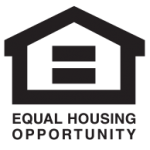 El Centro is an Equal Housing Opportunity provider.
Contact Information
El Centro
101 State Street, Reno, NV 89501
Phone: (775) 337-9155 x104
Fax: (775) 980-2332