Village at North is downtown living in Reno.
Village at North is a three story with basement acquisition-rehab development property that opened its doors in February of 2016. The first of its kind in the State of Nevada, this 25 unit complex features a Veteran's Preference, offering quality affordable living options to our community's veteran population. In addition, Village at North offers affordable rents to individuals and families living at or below 40% AMI, while also partnering with other locally based non-profit organizations to provide stable homes for those living with special needs. Located on North Virginia St., Village at North is walking distance from downtown local businesses and conveniently located near freeway access and bus routes.
Amenities
All utilities included
Free Wi-Fi Internet
Air conditioning
Energy Star® appliances
Keyed access to building for tenants
24-hour  security video surveillance
Studios are fully furnished with basic local channels
Community room with access to library, kitchen, computer station, TV, and gaming system.
On-site laundry facility
Picnic tables
Community balcony on floors two and three
This is low income housing
Families and individuals desiring to live at the Village at North must meet income guidelines set by the Washoe County Home Consortium and section 42 low income housing. Annual income may not exceed 40% of Area Median Income.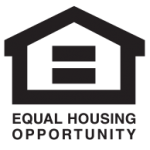 Village at North is an Equal Housing Opportunity provider.
Contact Information
Village at North
925 North Virginia Street, Reno, NV 89503
Phone: (775) 337-9155 x113
Fax: (775) 562-4196