Valley Springs Apartments. Workforce Housing & A place for Veterans.
Valley Springs is Affordable Workforce Housing with a veteran preference.
Featuring 36 two-bedroom apartments and 26 one-bedroom apartments, Valley Springs is surrounded by established single family neighborhoods, retail, restaurants and public transportation.
Amenities
Electric, Gas, Sewer, Water, Trash & Community WIFI included in rent
Energy Star® appliances
Community building with access to warming kitchen, library, computer, business, media center and exercise room
Picnic and play equipment
Secured building
24-hour security video surveillance
Washer & Dryer in each unit
Powered by the Sun… 100%
Valley Springs has been designed with the largest solar panel array we've installed to date. NV Energy has estimated Valley Springs to be at net zero energy consumption. Valley Springs will get all it's energy from the sun.
This is low income housing
Families and individuals desiring to live at Valley Springs must meet income guidelines set by the State of Nevada HOME and LIHTC programs. Annual income may not exceed 50% of the Area Median Income.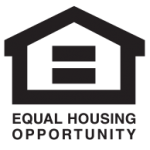 Valley Springs is an Equal Housing Opportunity provider.
Contact Information
Valley Springs Apartments
680 Hot Springs Rd.
Carson City, NV 89706
Phone: (775) 337-9155 ext. 117
Fax: (775) 255-0356