Cottonwood Village is affordable family housing with supportive services.
There are 11 1-bedroom units, 26 2-bedroom units, and 6 three-bedroom units. Many of the social and supportive services are located at the on-site Community Building. Cottonwood Village welcomes and encourages families in transition or who have a disabled family member to apply not only for a quality apartment, but also for services that will help strengthen family self-sufficiency and success.
Amenities
Central heating and air conditioning
Private balcony or patio
Picnic areas
A tot-lot playground
24-hour security video surveillance
Off-street parking
On-site laundry rooms
This is low income housing
Families desiring to live at Cottonwood Village must meet maximum income guidelines and requirements set by the section 42 Tax Credit Program and the Washoe County HOME Program. Annual income may not exceed 50% of Area Median Income.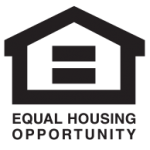 Cottonwood Village is an Equal Housing Opportunity provider.
Contact Information
Cottonwood Village
2655 Yori Avenue, Reno, NV 89502
Phone: (775) 337-9155 x105
Fax: (775) 825-4998
 Supportive Housing Program
The mission of the NNCH Supportive Housing Program (SHP) is to help all tenants of all our properties achieve greater self-actualization. This is achieved by providing hands-on case management and other services like access to a food pantry, budgeting and money management, "Getting Ahead" classes through the FBNN, renters education, basic living skills, healthy relationships, computer labs, job searching, etc. By offering case management and social services on sight, at each location, tenants have the resources they need to remain in permanent housing and stabilize their often unstable lives.
NNCH has found that it is mutually beneficial to the community and our tenants to partner with social service agencies to provide 9 units in our housing complexes, at a discounted rate, for the client's of the non-profit of choice. This helps the non-profit serve their client's more effectively and in turn, helps our community by creating contributing members of society. The client's that participate in the supportive housing program receive intense case management services and have many requirements they must fulfill to remain in the program. These clients work very hard to achieve their goals and earn the benefit of housing by actively participating in many classes, workshops, and programs.