Joseph's Inn is permanent housing for homeless individuals.
A Motel conversion located in downtown Reno designed as single room occupancy for the homeless. 22 of the 31 units are subsidized by Reno Housing Authority and set the tenants' rent at 30% of their gross annual income thus insuring affordability for single adults in the downtown area.
Amenities
All utilities included
Expanded basic cable television
Completely furnished
Microwaves and refrigerators
Private phone jack
Keyed entry to building for security
On-site laundry room
This is low income housing
Individuals desiring to live at Joseph's must meet Reno Housing Authority applicant guidelines for the subsidized units or income guidelines set by the Washoe County Home Consortium (HOME FUNDS). Annual income may not exceed 50% of Area Median Income.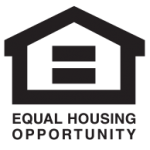 Joseph's Inn is an Equal Housing Opportunity provider.
Contact Information
Joseph's Inn
101 State Street, Reno, NV 89501
Phone: (775) 337-9155 x101
Fax: (775) 980-2332